4 Things to Consider When Hiring a General Contractor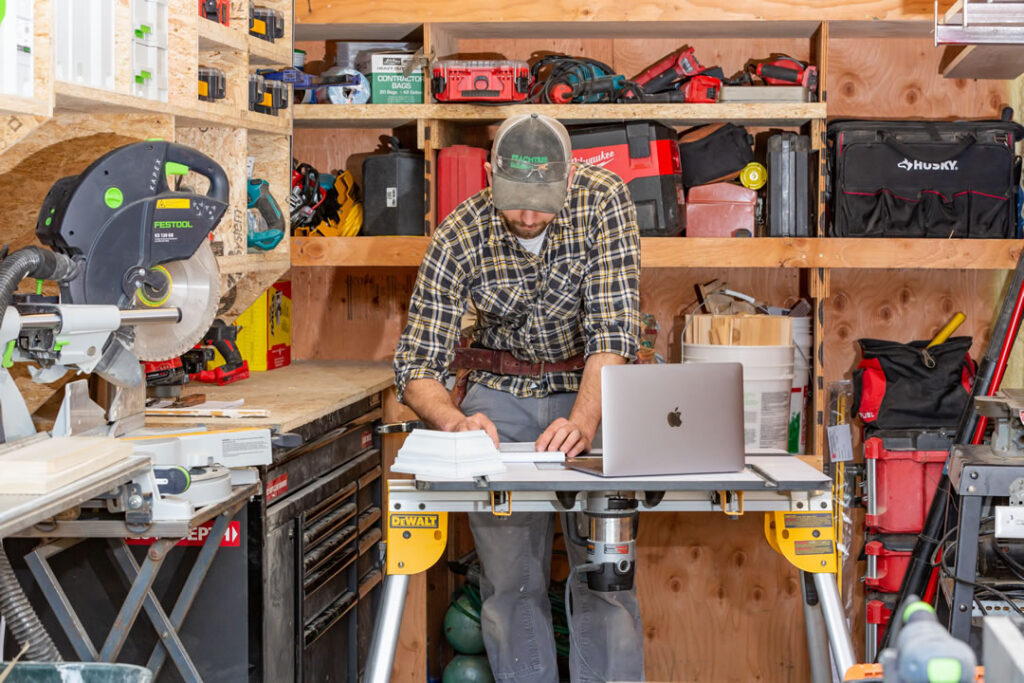 1. Insurance
According to all experts who offer advice about hiring a contractor, the most important issue should be proof of insurance. Peachtree Builders maintains proper insurance coverage for our team as well as subcontractors and our clients to ensure that an accident or other event doesn't jeopardize the completion of the project. We carry Workman's Comp, General Liability, and Builders Risk.
Workman's Comp. This is critical. If an injury takes place on your property and the contractor DOES NOT have Workman's Comp Insurance, YOU ARE LIABLE for the medical bills for the person's injury or even compensation for any disability caused resulting from the injury.
General Liability. This is a blanket policy. Limits vary according to the scope of the project, as a rule a minimum policy is $1,000,000 and goes up from there. Peachtree Builders carries $2,000,000 in liability insurance.
Builders Risk Insurance. This Insurance covers loss of tools, material, and the new structure as it is built. Most homeowners' insurance is for the existing structure without the improvements. If the structure is destroyed during the construction phase, the costs of the work already performed are covered by this insurance.
2. Financial Stability.
We have all heard the horror stories of a contractor just walking off a job site never to return, with no way to contact them. You try to recover your loss, only to find out they have no assets, and you are left with a mess.

Peachtree Builders has a history of financial stability. We maintain good relationships and follow proper business practices with all team members, including banks, suppliers, and subcontractors. We strive for excellence in fiscal responsibility and believe in good stewardship of our financial resources, as well as our clients.' We encourage you to check our references and view our work in the Portfolio section.

3. Processes and Procedures.
Peachtree Builders understands that the way we operate our business has a direct impact on you. We let you know what to expect from us and what we expect from you. We will give you a detailed contract that outlines exactly what is included and what is excluded. We don´t ask for large deposits for mobilization costs (the costs to start the project). Our up-front cost is usually 10% to 25%, depending on the size of the job.
If a contractor wants more than 25% down, find out why. This should be a red flag! Most financially sound contractors have an account with building suppliers that gives them at least 30 days to pay for materials. This should be more than enough time to get them installed, and your next payments should cover them or the project would be finished and you have paid in full, so they are paid.
At Peachtree Builders we keep copies of our subcontractors´ licenses and monitor them to make sure they stay current. We help avoid future legal issues by having our subcontractors sign contracts defining materials, scope, and payment schedules.

Our project managers and site supervisors have mobile devices for quick and easy communication and visit the job site often and regularly. We maintain constant executive oversight on all projects, and, if an issue arises (which it will on every renovation project because of hidden previous construction and new codes), we utilize well-developed systems and problem-solving skills to offer a proactive approach to bring effective solutions and to build consensus with all team members to keep the project moving forward.
4. Personality.
Do you feel comfortable when talking with your prospective contractor? Ask some tough questions to get a feel for how your questions are answered. If you get a feeling that the potential contractor is not open to talking about tough issues before you get started, you can assume that it will be worse when you are deep into the project and you have concerns or complaints.
Your general contractor is supposed to be your eyes and ears on the job site. Quality control is established by the general contractor; if he or she lets things go, and then covers up mistakes before you can see them, how will you know if the project was done right? At Peachtree Builders we believe that the contractor must look out for your interests. We believe that you are part of our team.
Our best tips for verifying whether a general contractor is reputable:
Check references. This is important, but no prospective contractor will give you references from previous clients that had negative things to say. So, you need to dig deeper. Ask for financial references – e.g. from their bank and insurance company.
Check vendors. Call or stop by local lumber yards like LaValley (Lebanon, NH). Talk with the yard and ask if the contractor buys quality materials or if, instead, they buy cheaper materials to maximize their own profits. Check with the vendors' billing department to see if the contractor pays their bills on time.
Visit a jobsite. Go to their current jobsite to see if they are neat and clean, and how they work together.
Ask a few more questions:

Ask how many other projects will be going on when they are working on your project.
Ask if the size and scope of your project is something they normally do. Surprisingly, it is most crucial to ask this if you have a small project. You don't want the contractor to leave your job if a larger, more lucrative project comes along!
You have selected a general contractor. What's the next step?
Once you have selected your contractor, GET THE BID IN WRITING. You have a bid, but that is not a contract. The contract should spell out the payment plan, the time frame, what is covered, and WHAT IS NOT COVERED by the bid.
Finally, once the project is started, remember that every time you say "by the way can you also do …" the cost goes up. If you want to change or add something, ask if it will add to the cost and by how much.
Contact us
today to see if Peachtree Builders is the right choice for your project.